Our Services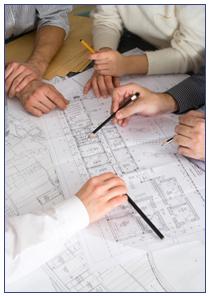 We can produce UV-proof prints which do not fade or exhibit color deterioration from exposure to light. Colorful banners, bulletins, and signs posted in hallways or placed in windows attract attention while large, full color business-style graphics deliver the right message at meetings, sales presentations, and legal briefs. Our prints are ideal for most applications because of their ability to deliver high resolution image quality at quickly and at affordable prices.
Our Services Include:
* Wide Format copies in Black and White or Color.
* Prints from CD's, Email Ftp sites – your or ours, Dropbox ©, You send it © and/or other file sharing sites
* Enlargements and reductions up to 36″ wide by any manageable length
* Laminating and Mounting
* Wide Format Scanning in Black and White or Color-perfect for archiving and/or convenient file sharing
* We have the ability to receive your files from any where across the country, after we finish your job we'll ship to any destination via Fed Ex.